Jessica Coates
A graduate of Temple University with a Bachelor of Science degree through the Health and Physical Education track. Jess has coached at both the high school and collegiate level in both volleyball. She also served as head club volleyball coach at Temple University. Jess is the Director of Transcend Fitness Club, a Personal Trainer, and holds her Level 1 CrossFit Certification.

Tasha Tukeva
Tasha is a former collegiate field hockey player with an 8-year career as a high school and collegiate field hockey coach. In addition to her CrossFit certification, she is also a certified nutrition coach. Her passion for coaching comes from seeing all types of her athletes grow both inside and outside of the gym. She enjoys spending time with friends, family and snowboarding.
Andrea Korn
Andrea has always been passionate about sports and fitness. She played soccer at the collegiate level and coached at the high school level for ten years before starting her own family.  Andrea found CrossFit in 2009 and was immediately drawn to the level of intensity, group dynamic, and variety of movements involved in the programming. She got her certification in 2010 and started coaching classes at Carousel CrossFit in 2011. Andrea assists in supporting Carousel CrossFit's members who enter team challenges because they are looking to improve their fitness and eating habits.  Andrea also has her CrossFit Kids certification. Andrea is a teacher in the New Hope-Solebury District where she is able to speak with her students about the importance of fitness and making healthy choices.
Christian Korn
Christian has been a head coach at Carousel CrossFit since 2011, when the gym first began. After several years of bouncing around different gyms, trying different ventures, like triathlons and marathons, Christian was introduced to CrossFit by his wife Andrea, and was immediately hooked. He started coaching CrossFit in 2009 after he first earned his L1 and Olympic Lifting certifications. In addition to coaching CrossFit, Christian has coached Volleyball and Baseball for the Pennsbury School District, but has since resigned to take over coaching his kids' sports teams.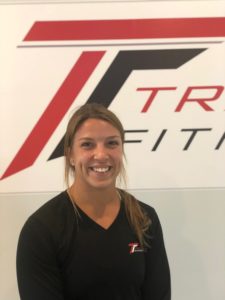 Michelle George
Michelle graduated from Saint Leo University in 2017. She received her Bachelor of Science degree in biology and also played Division II Softball. In addition to having her CrossFit Level 1 Certification, she also has experience training athletic teams. Michelle loves to challenge her athletes each and every day.
Kimberly Reese
Kim is a former collegiate Division I swimmer and has coached CrossFit for 5 years. In addition to her Level 1 certification, she also holds her Level 2 and Birthfit Certificate specializing in prenatal and postpartum training. Her favorite thing about coaching CrossFit is helping each member believe they can accomplish their goals and setting mini-goals along the way to celebrate and acknowledge. Outside of the gym, Kim enjoys long walks with her dog and quality time with her husband and friends.